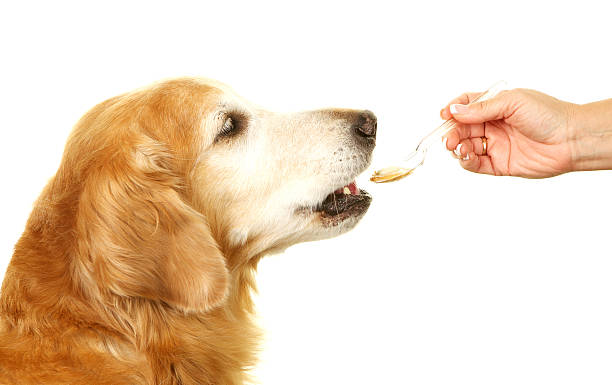 How to Properly Handle Your Pet's Nutrition
For the vast majority of pet owners, our pets are among the most important aspects of our lives. Pets provide us with everything from unconditional love to casual daily entertainment. Pets are normally considered an important part of the family dynamic. For these reasons, it is important to know how to properly care for one's own pet. This includes knowing basic care, but it goes beyond that many times over. If there is one factor many fail to realize, it is the amount of nutrition their pet actually needs. The following information will be centered around making sure you know how to get your pet the proper amount of nutrients in their diet.
One thing many fail to realize is that portions are very important. Pet food bowls are often categorized in small, medium, and large, and the differentiation between different pet's needs ends there. One must think beyond simply the size of their pet in this instance. Your pet's age and level of activity are very important to factor in. It is important to give your pet accurate portions of food, so that they do not become malnourished or overweight. If you have doubts about your portions, ask your vet what they would advise for your pet.
While it may be tempting to go with simple dry food as the only meal for your pet, it will be beneficial to spice it up a bit from time to time. Your pet may begin to tire of the same meal day in and day out. Wet food is an easy way to change it up, and is always a welcome addition to a meal from any pet. Additionally, it can be exciting and nutritious to add fresh fruit or some cold meat slices to your pet's dinner. Always make sure to research what food is safe for your pet before giving it to them.
Supplements can be a very welcome addition to your pet's diet. Your pet is able to benefit from supplements in the same way that you are, essentially. For example, pets can benefit from Omega-3s in a variety of ways, but often processed pet food does not contain enough of them. While proper diet and regular exercise will keep your pet in good shape overall, it is always a good idea to consider supplementing their diet with what they might be missing otherwise.
Taking proper care of our pets is always a priority. There are few people who would say they intentionally do not prioritize their pet's health. Simply put, there is still much information that is not common knowledge. Check with your vet when in doubt. Try to safely spice up your pet's diet. Supplements can be hugely beneficial. It is our hope that this article has provided you with some informed and effective ways to improve and maintain your pet's health.
What You Should Know About Supplements This Year